Rasun Shotail (1962-1989) was a Racer in Racingtirian Sports Car Series from 1970 to 1989.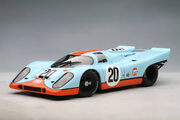 Rasun was killed in a violent impact. 
==
Background == RaSun DeAaron Shorttail was born to Wyone and Maxleyanne Shorttail. At 12 years old, he attempted to race in Whyachi, but failed to qualify. He later went to the auto games.
Auto Games
Edit
Although he competed for Racingtire, a nation that doesn't attend every bi-annual Auto Games, he was able to achieve a bronze medal in the 1/2 Mile Drag. He also competed in Supercar Jumping, achieving silver. His 1976 stats for the Tokyo Auto Games had two medals.
In 1978, he competed for Racingtire in the Hamburg Auto Games. He didn't achieve a medal. He later competed in 1982 (Seoul), 1986 (Whyachi), and 1988 (Loudrev). He wasn't able to achieve medals.
In practice for the 1990 Auto Games in San Diego, he was violently killed in a top speed run at Nurburgring. He hit a wall, flipped over, before landing on his roof, killing him instantly. He unfortunately died of a Basiliar Windshield Fracture.
His funeral was attended by more than 1,000 people.
Personal Life
Edit
He began racing at the age of 12.
Two months before his death, his wife Nina gave birth to twins RaSun and Erick. Erick died in 2012 after years of fighting engine cancer.
Community content is available under
CC-BY-SA
unless otherwise noted.